SPECIFICATIONS
• Total area of ​​the building – 10,390 m2
• Total storage area – 8,700 m2
• The total area of ​​office space is 1,586 m2
• Dimensions of the building in the floor plan – 127.00 x 70.80 m
• Warehouse height – 8.50 m
• 11 automatic sectional doors (for trucks) with telescopic ramp and protective curtain, dimensions 3000 x 3260 mm. 11 automatic sliding doors measuring 2800 x 3260 mm for direct access to smaller vans.
• Maximum load on the floor surface – 70 kN / m2
• The space is suitable for high rack storage
• Fire protection system – water curtain in 6 zones
• The warehouse has telephone and computer infrastructure
• Possibility of building an office for a warehouseman with the entire infrastructure
• Spacious handling space for trucks (14 m of paved space in front of ramps)
• Own transformer station (convenience for production companies – industrial voltage) and generator for auxiliary power supply
• The building is under constant video surveillance and has an alarm system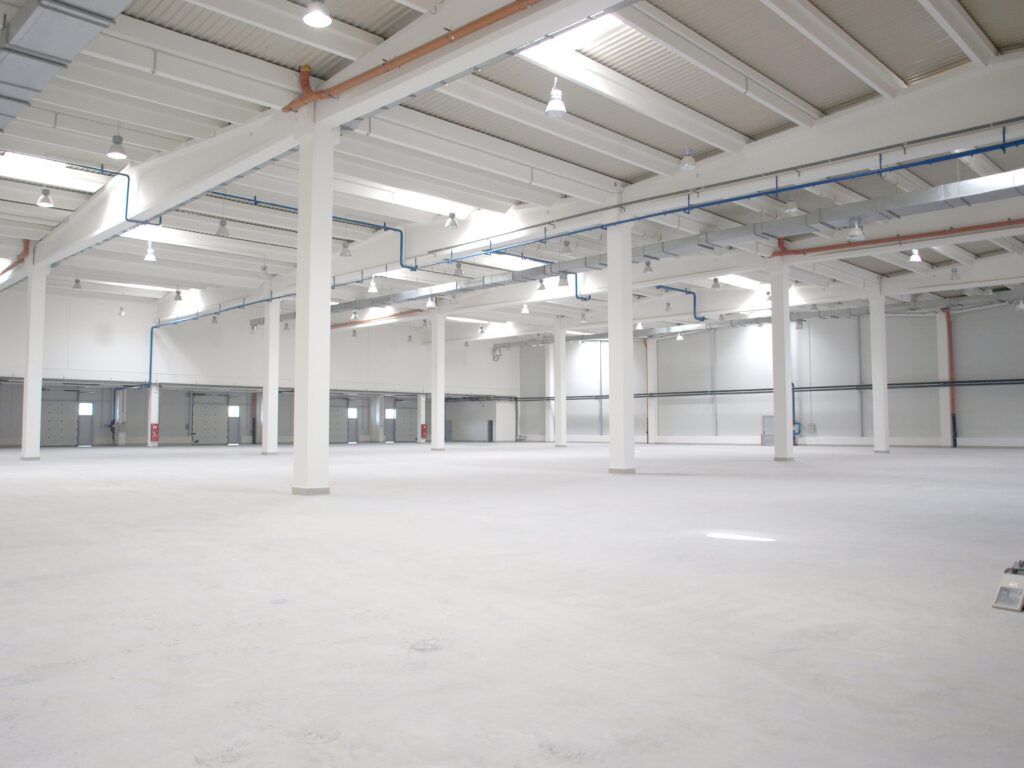 CONSTRUCTION
The storage facility is built using state-of-the-art construction materials, with the special emphasis placed on fire protection. Façade elements are made of aluminum panels with stone wool infillings. Structure made of reinforced concrete and ferroconcrete slab are constructed in accordance with the current construction standards.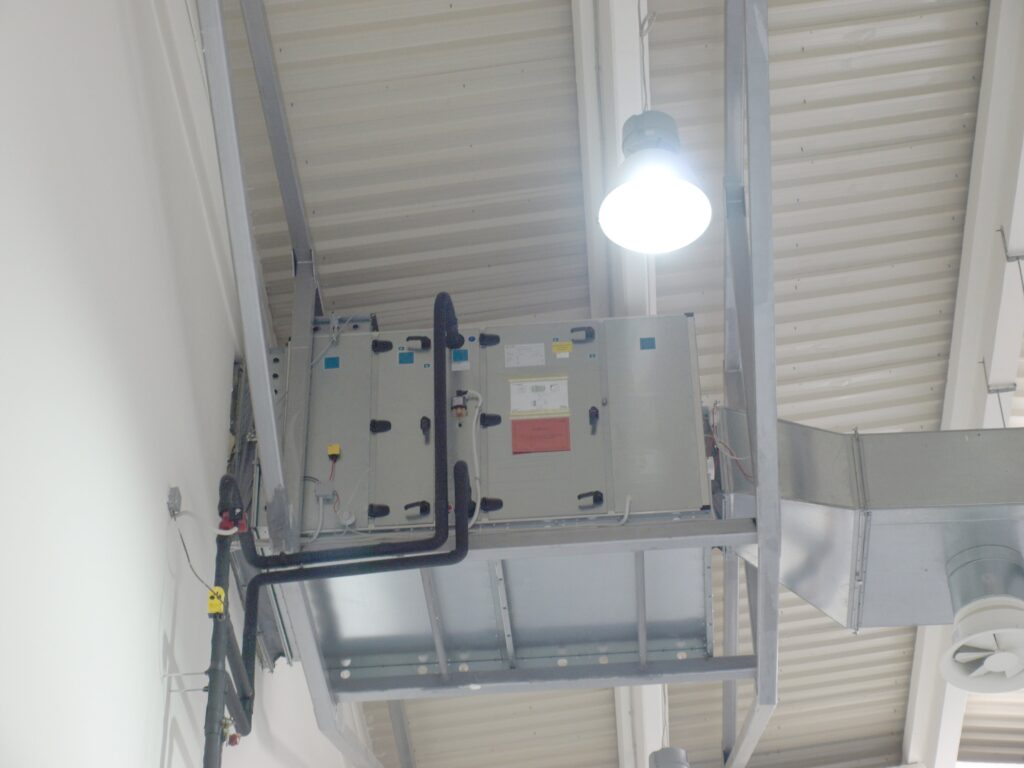 AIR-CONDITIONING /VENTILATION/HEATING
Machine installations maintain the temperature inside of the facility in the range 10– 18°C.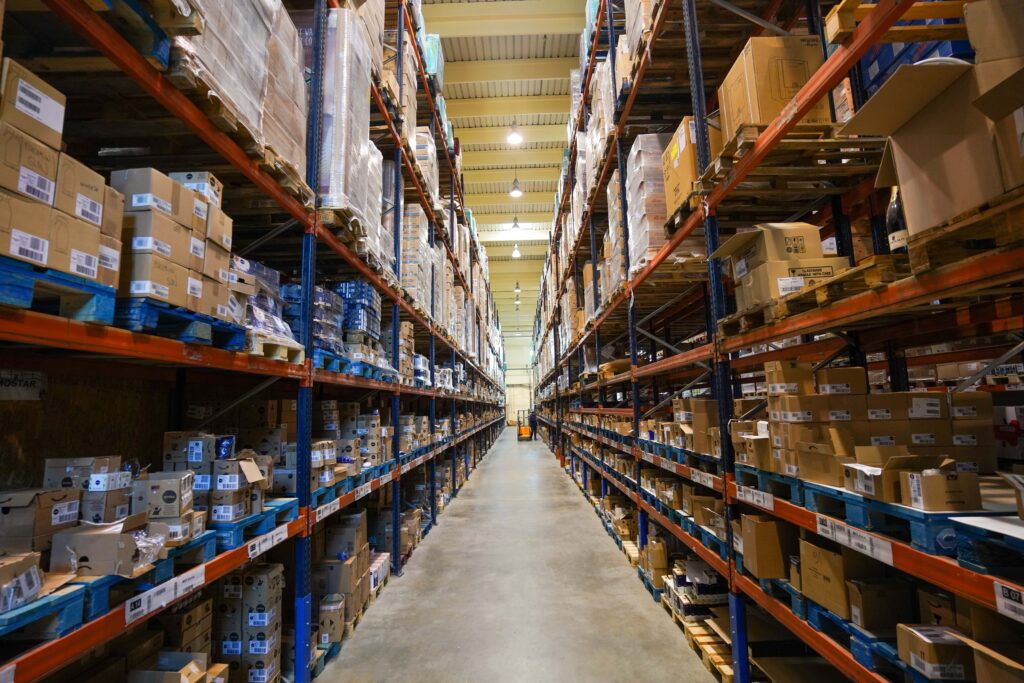 FLEXIBILITY
Storage area offers considerable flexibility – it allows for partitioning of available space into units of varying dimensions depending on our client's needs. The smallest partition available for rent has to be at least 300 m2. Entire grid comprising sectional doors for trucks and metal retractable doors for vans and smaller trucks measures 825 m2. This partitioning flexibility. This flexibility in terms of partitioning accommodates the need for business expansion, together with the reduction of costs.
SECTIONAL DOORS
The height of loading docks meets EU standards. Storage area features 9 sectional doors (for trucks) with telescopic ramps and protective curtain measuring 3000 x 3260 mm.
On the opposite side of the building there are 9 automatic metal sectional doors measuring 2800 x 3260 mm, providing access for smaller delivery vehicles.
Kancelarijski prostor
---
Office space is arranged over galleries located on two sides of the facility, directly above loading docks. Six staircases provide direct connection between offices and storage area.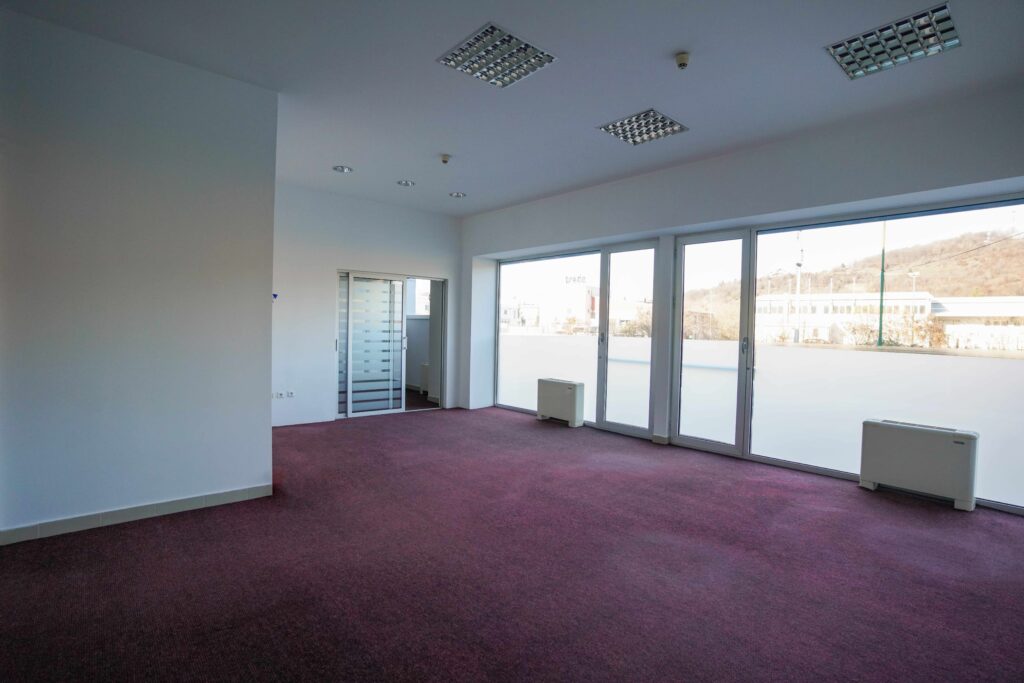 • 23 offices, ranging from 12,40 m2 to 37,35 m2;
• Functional toilets (three toilets for men/women);
• Kitchenette (two kitchenettes on each side of the gallery )
• Wardrobe;
• Store room.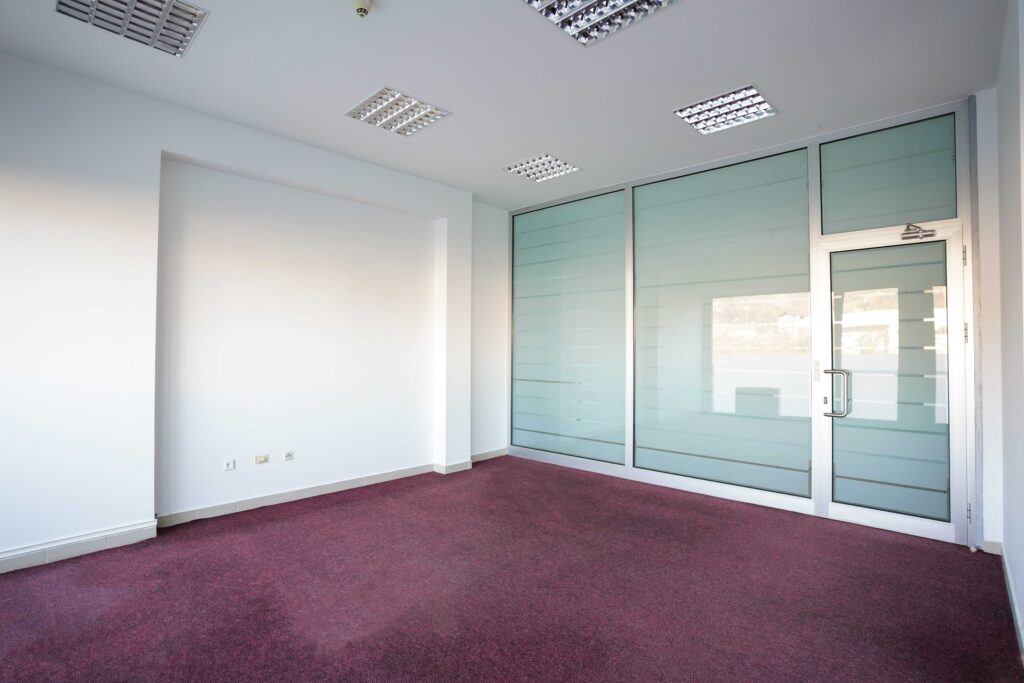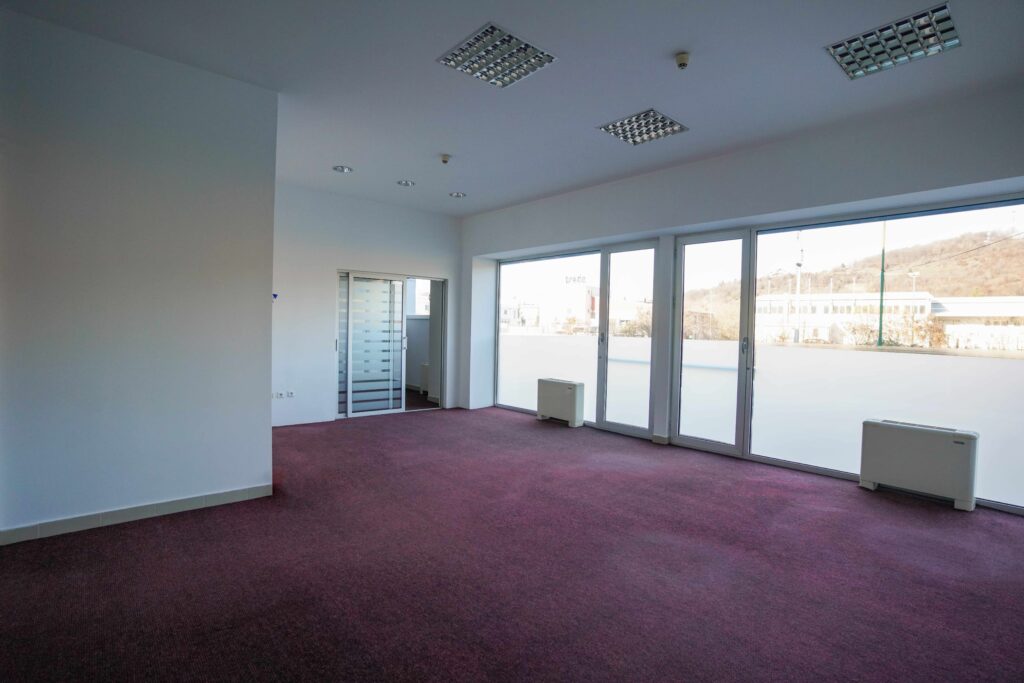 SECOND FLOOR FEATURES:
Each office has its own heating system, air-conditioning, telephone and IT infrastructure, which may be connected with the storage facility.
There is a parking lot in front of the entrance leading to business premises section of the building. Snow removal is performed regularly.